Refinance Home Loan Singapore
Looking for the lowest home loan interest rates when refinancing your home loan packages?
We compare all the banks in Singapore and offer you the best refinancing mortgage loan packages!
Read on!
Purchasing a property is probably the biggest ticket item for most Singaporeans and thus, taking a home loan forms the biggest financial commitment in one's life journey.
As interest rates environment changes, there could be better refinancing packages offered by the different financial institutions in Singapore and constant review of your housing loan will allow you to save thousands of dollars.
What is Refinancing?
Refinancing is getting a new mortgage from another bank or financial institution to replace the current one. Refinancing is usually done to allow borrowers to take advantage of better interest rate which easily translate to a reduced monthly repayment. At such, refinancing is widely practised in Singapore's property market.
Here's an example for you:
My current home loan package with ABC bank is pegged to SIBOR at 2.5%. After a few years of repayment, i was informed that XYZ bank is offering a better interest rate at 1.65%.
When I take up the package from XYZ bank and terminate the current one with ABC bank, i am refinancing my property.
When and How Should I Refinance My Home Loan?
You should consider refinancing your home loan as long as the following conditions are met.
1. You are no longer within the current bank's lock in period, if any.
Typically, most bank packages come with a 1-5 years lock in period.
Below is an illustration on refinancing during lock in period.
2. You are no longer within the current bank's legal crawl back period, if any.
What is a crawl back?
Before the new MAS ruling introduced in 2012, most banks used to provide borrowers with legal, valuation and fire insurance fee subsidies, which could easily amount to $2000-$3000.
However, the reimbursement period in relation to the above subsidies will only expire 3 years from the date of loan first drawn down. This would also mean that the bank will crawl back the subsidies given should you refinance within the 3 years period.
However, the good news is that majority of the loans are no longer bind by this clause, but be sure to check your's before attempting to refinance your property.
Alternatively, give us a call and we will be able to provide you with our professional advice.
3. The other banks are offer better interest rates packages as compared to your current package.
The typical home loan package that most Singaporeans signed up has attractive low rates for the first 2-3 years and from the 3rd or 4th year onwards, borrowers will tend to notice a significant interest hike. This is when you should consider refinancing your home loan.
The most common question asked will be "How do I know if there is a better package available as compared to mine?"
The best way to know is to do a comparison on the loan packages offered by the various banks. Things are made easier for you now, and for free right here at Mortgage Quest Advisory.
When refinancing to a new package, you should look for something that is significantly lower in terms of interest rates. There should be at least a 0.5% difference between your exisiting package's interest rate and the new one to make your time worthwhile!
You will be amazed that a slight 0.5% difference in interest could easily translate to a free holiday vacation for yourself every year.
If you are unsure if refinancing is worthwhile or don't know where to start, Mortgage Quest Advisory team of friendly mortgage brokers will be able to provide you with the information you need.
Want To Know More About Refinancing Home Loan In Singapore?
Let our friendly and professional mortgage broker help you to find the best home loan to refinance your property at no cost!
Simply click to ask about the best interest rates today!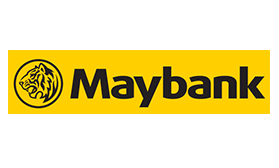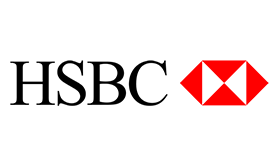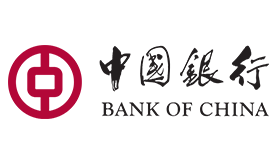 Contact Us
Contact Number: +65 9789 4562
Email: enquiry@mortgagequest.sg
Address: 22 Sin Ming Lane #06-76, Midview City, Singapore 573969
Looking for industrial property loan? It is similar to commercial property loan in Singapore. In addition, you may contact us for the latest mortgage loan interest rates. Our consultants specialist in refinancing home loan and new housing loan in...
read more
Do you want to know whether fixed deposit home loan rates are the lowest housing loan in Singapore? We provide full information about fixed deposit-pegged home loan rates. Read on. Fixed deposit linked home loans packages are getting popular among...
read more